INTRODUCTION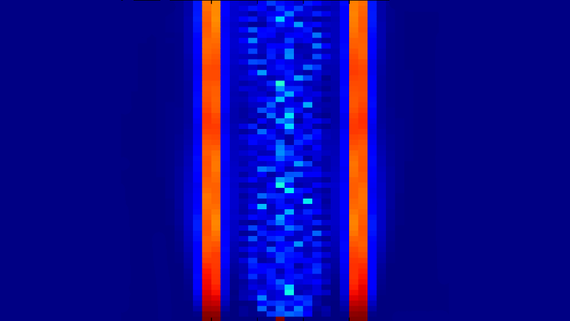 Research on ultra-cold atoms in optical lattices has quickly developed in recent years, establishing itself as a new cross-disciplinary field at the interface between condensed-matter and AMO physics. Experiments have mostly focused up to now on atomic gases with short-range isotropic interactions. However, a new generation of experiments on magnetic atoms, polar molecules, and Rydberg gases is starting to reveal the physics resulting from the dipole-dipole interaction. Contrary to their non-polar counterparts, polar lattice gases present significant or even dominant inter-site interactions. As a result, these gases, and in particular polar molecules in optical lattices, constitute a promising scenario for the quantum simulation of extended Hubbard models and spin Hamiltonians.
However, the present control of polar molecules lags behind that of atomic gases, and a number of challenging issues must be addressed in order to fully reveal this fascinating physics. The long-term vision of this theory project is to develop new ideas for the control of polar molecules in optical lattices, including cooling techniques that consider specifically the non-equilibrium features of polar lattice gases, and the preparation of interesting many-body states, with a particular emphasis on correlated states with metrological applications.
RESULTS
Within the first funding period we focus on the non-equilibrium dynamics of polar lattice gases, as well as on novel detection and dissipative engineering methods for polar molecules.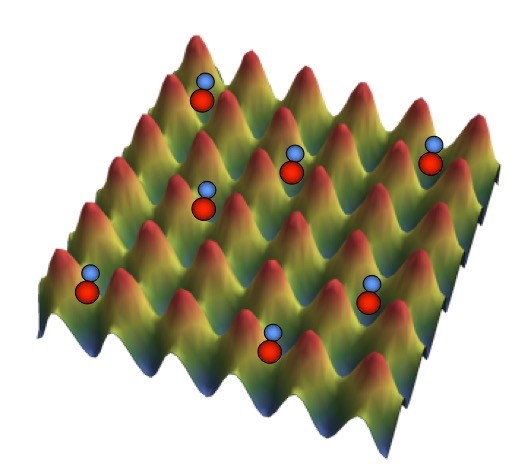 Concerning the former, we have studied both Hubbard and spin dynamics. Mobile polar particles in a deep optical lattice may be described with extended Hubbard models. We have recently shown that the combination of energy conservation, finite energy bandwidth, and dipolar interactions results in self-bound lattice droplets, as well as quasi-localization in absence of disorder due to the formation of anomalously long-lived clusters of dynamically-bound inter-site dimers. Pinned polar molecules in a lattice may encode a pseudo-spin degree of freedom in their rotational states. Spin excitations may propagate amongst the particles, resulting in peculiar disorder models when the lattice is partially filled (the typical case). We have shown that these excitations present peculiar transport properties, characterized by the existence of multifractal states, which are neither localized nor ergodic. Moreover, we have extended our analysis to other power-law interactions, as those available in ion traps, revealing as well exotic localization properties.
We have also studied the control of polar molecules through interactions with atoms. Ultracold polar molecules can undergo strong chemical reactions with atoms, which can provide a dissipative interaction mechanism. In the quantum Zeno regime, this interaction can be used for the detection and entanglement of molecules, as well for the controlled dissipation of rotational excitations.
FUTURE
Our analysis of spin dynamics in pinned polar lattice gases has mostly focus on single excitations, which may be considered as single-particle system. In the next future we will extend our analysis to many spin excitations, which formed a many-body system of effective hard-core bosons. We plan to reveal many-body localization features, and how the effective spin hopping induced by power-law interactions affects entanglement propagation and correlation properties of the quantum many-body system. We will study as well Hubbard dynamics, including two-dimensional polar lattice gases and the quasi-adiabatic creation of interesting many-body states, in particular the Haldane insulator.
Additionally, we will investigate the prospects of polar molecules under driving and dissipation. We will develop new techniques for Floquet engineering of many-body interactions using continuous dynamical decoupling and recoupling sequences. We will be especially interested in the realization of topological states of matter and investigate their possibilities for metrological applications.
PROJECT LEADER
PD Dr. Hendrik Weimer
Members

Address
Appelstraße 2
30167 Hannover
Prof. Dr. Luis Santos
Executive Board

Address
Appelstraße 2
30167 Hannover
STAFF
Address
Appelstraße 2
30167 Hannover
Address
Appelstraße 2
30167 Hannover
Address
Appelstraße 2
30167 Hannover
M. Sc. Amit Jamadagni Gangapuram
Address
Appelstraße 2
30167 Hannover
M. Sc. Amit Jamadagni Gangapuram
M. Sc. Meghana Raghunandan
Address
Appelstraße 2
30167 Hannover
M. Sc. Meghana Raghunandan