INTRODUCTION
The quantum state of even a moderately large quantum system is too large to be simulated numerically on a classical computer. This is because the dimension of Hilbert space scales exponentially with the number of particles and, due to quantum entanglement, we need to consider an exponentially large number of parameters to even specify a state. Thus it is mandatory to find effective reduced descriptions which capture both the relevant physics of a complex quantum system and supply reliable predictions for experimentally accessible quantities. Luckily the states of many physical systems of interest appear to occupy a tiny subset – christened the "physical corner" – of this enormous Hilbert space. While there has been dramatic progress in recent years in understanding the physical corner for low-energy pure states of a few particles and low-dimensional quantum spin systems, the more realistic situation of a system of many particles in the presence of decoherence and dissipation is far from completely understood.
In this project we have explored the physical corner of Hilbert space and discovered new methods to detect, certify, and manipulate quantum entanglement, simulate complex quantum systems, and provide improved metrological schemes via engineered quantum states. We have found new schemes to estimate the quantum entanglement present in mixed states of many particle systems using the expectation values of only a few experimentally accessible observables. Building on recent advances in understanding quantum states in the physical corner via tensor network states we have developed better algorithms to simulate the dynamics of many body systems in the presence of dissipation allowing the metrological characterisation of quantum devices will be intensely studied leading to better feedback schemes, engineered states for quantum frequency metrology, and improved noise reduction schemes for quantum devices with memory.
RESULTS
We have presented a method for computing tight variance uncertainty relations, i.e., the optimal state-independent lower bound for the sum of the variances for any set of two or more measurements. The bounds come with a guaranteed error estimate, so results of pre-assigned accuracy can be obtained straightforwardly. Our method also works for POVM measurements. Therefore, it can be used for detecting entanglement in noisy environments, even in cases where conventional spin squeezing criteria fail because of detector noise.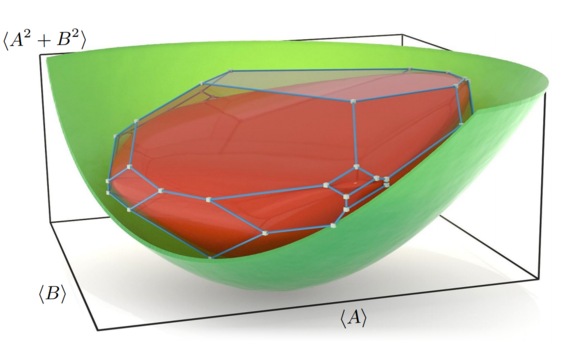 A general and comprehensive framework exploiting matrix product operators (MPO) type tensor networks for quantum metrological problems is also a major development within A06. Because the MPO formalism allows for an efficient description of short-range spatial and temporal noise correlations, the maximal achievable estimation precision in such models, as well as the optimal probe states in previously inaccessible regimes can be identified. Moreover, the application of infinite MPO (iMPO) techniques allows for a direct and efficient determination of the asymptotic precision of optimal protocols in the limit of infinite particle numbers. The potential of our framework is exemplified in terms of atomic clock stabilization (temporal noise correlation) as well as for magnetic field sensing in the presence of locally correlated magnetic field fluctuations (spatial noise correlations). As a byproduct, the developed methods for calculating the quantum Fisher information via MPOs may be used to calculate the fidelity susceptibility—a parameter widely used in many-body physics to study phase transitions.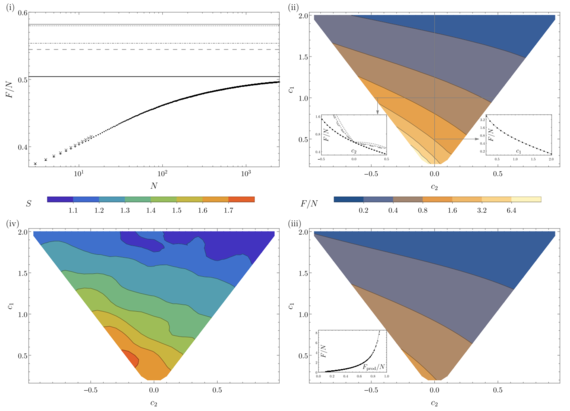 FUTURE
In the future, entangled mixed states of many particle systems will remain a core focus: new algorithms for the classical simulation of decoherence and dissipation of long-range interacting spin systems will be found. The dynamics of will remain focus, and a systematic understanding of the dissipative dynamics of quantum correlations for many body systems within the symmetric subspace will be obtained. We will continue to devise entanglement-enhanced schemes for metrology in advanced clock protocols relying on continuous readout of the atomic signal and feedback on the atomic coherence. Finally we will exploit quantum machine learning to learn and characterise complex quantum devices.
PROJECT LEADER
Prof. Dr. Tobias J. Osborne
Address
Schneiderberg 32
30167 Hannover
Prof. Dr. Reinhard Werner
Address
Schneiderberg 32
30167 Hannover
Prof. Dr. Klemens Hammerer
Address
Appelstraße 2
30167 Hannover